For more information on our selection of horses and ponies for sale and lease, please contact the Stables at Frederica's main office at (912) 434-4760 or email us. Horses will be shown by appointment only.
2003 Dutch Warmblood gelding
17.2 hands, dark bay
Winston is the perfect horse for a young professional or junior to achieve their silver medals. He has shown successfully through PSG and is schooled up to Intermediare I. Winston has an incredible competitive spirit and thrives on showing off in the ring. His movement and classic training marks him as a true show stopper! Imported from Belgium in early 2017, Winston has developed respiration allergies to the coastal Bermuda grasses found in the Deep South and therefore needs to find a home in the Northeast or West. Price is negotiable accordingly.
$45,000 to purchase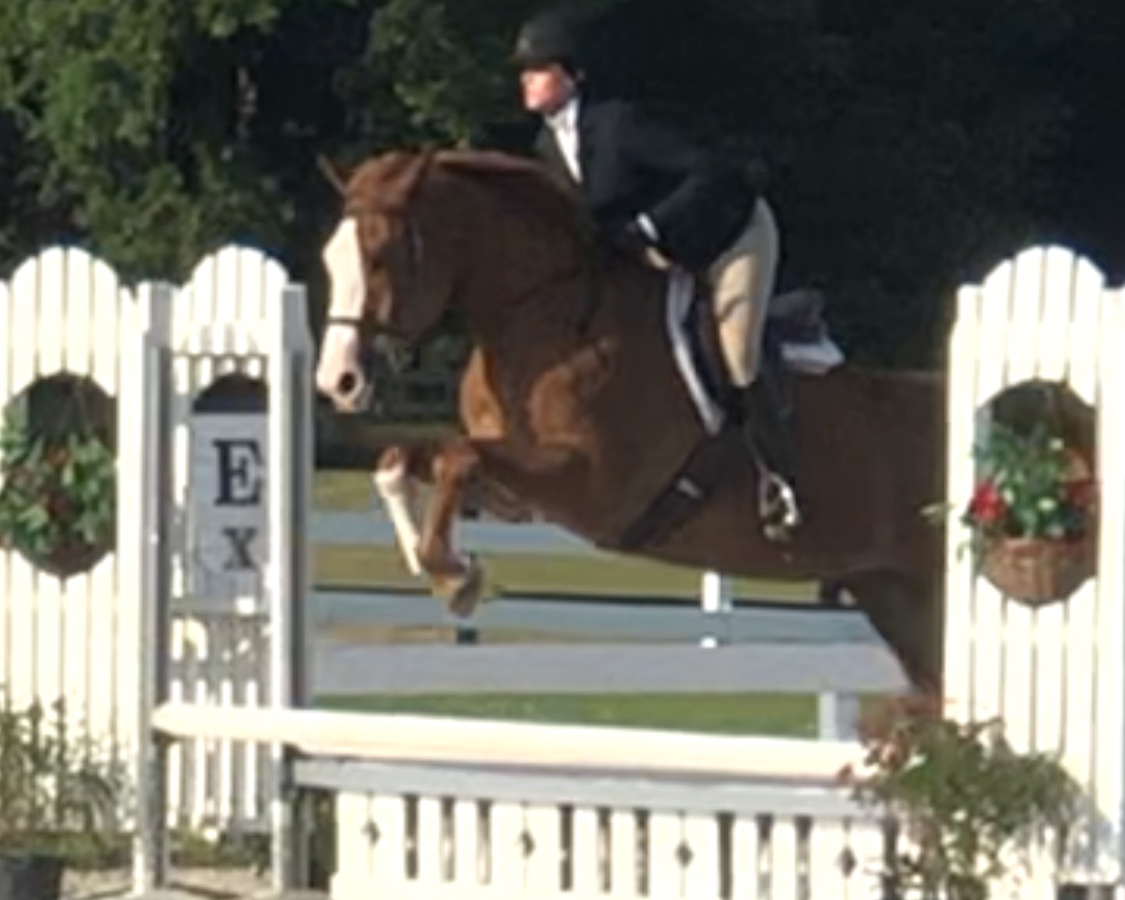 Foaled 2007
Quarter Horse gelding
15.2 hands high
Tango is the perfect horse for a first-time horse owner or a rider that is looking to gain confidence in the 2'-2'6" show divisions. With more whoa than go he is husband safe, hacks out on trails, and very junior and child safe. He has a lovely floating trot and expressive canter, as well as tidiness over jumps. He has been shown locally in the Modified Children divisions and won several year-end awards. Tango has also shown at the lower levels of dressage and competed in Region 3 Regional Championships.
$15,000
Foaled 2005
Quarter Horse
Height 15 hands
Buster can be ridden both English and Western, and is suitable as a pleasure or trail horse. He is the definitive "easy keeper": he keeps his weight on coastal hay and a single quart of grain and is front shod only. He can be pastured in a group or alone. Buster has been used in beginner lessons and more recently in a commercial trail program.
Foaled 2005
Welsh Cross mare
Height 12.2
Polly is a perfect children's pony for a young rider looking to gain miles in the short stirrup or medium pony divisions. Her impeccable ground manners and lovely way of going make her a pleasure to have in the barn and a winner in the show ring. Polly will be available for lease or sale April 1st 2018.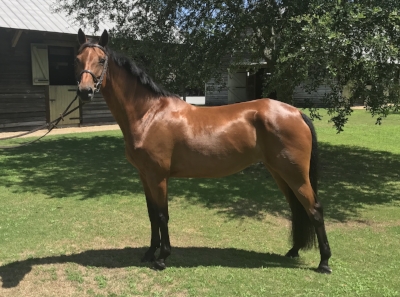 Foaled 2006
Swedish Warmblood mare
Height 15.3
Felicity is a lovely mare that is dominate in the 3'3" divisions of the Jumper and Equitation arenas. She currently leads the schooling and training jumper divisions for the FCHJA series, and has twice won the FCHJA Jr. Board Equitation Medal. She is schooled to 2nd Level dressage and is very child and amateur-friendly in all her ground manners.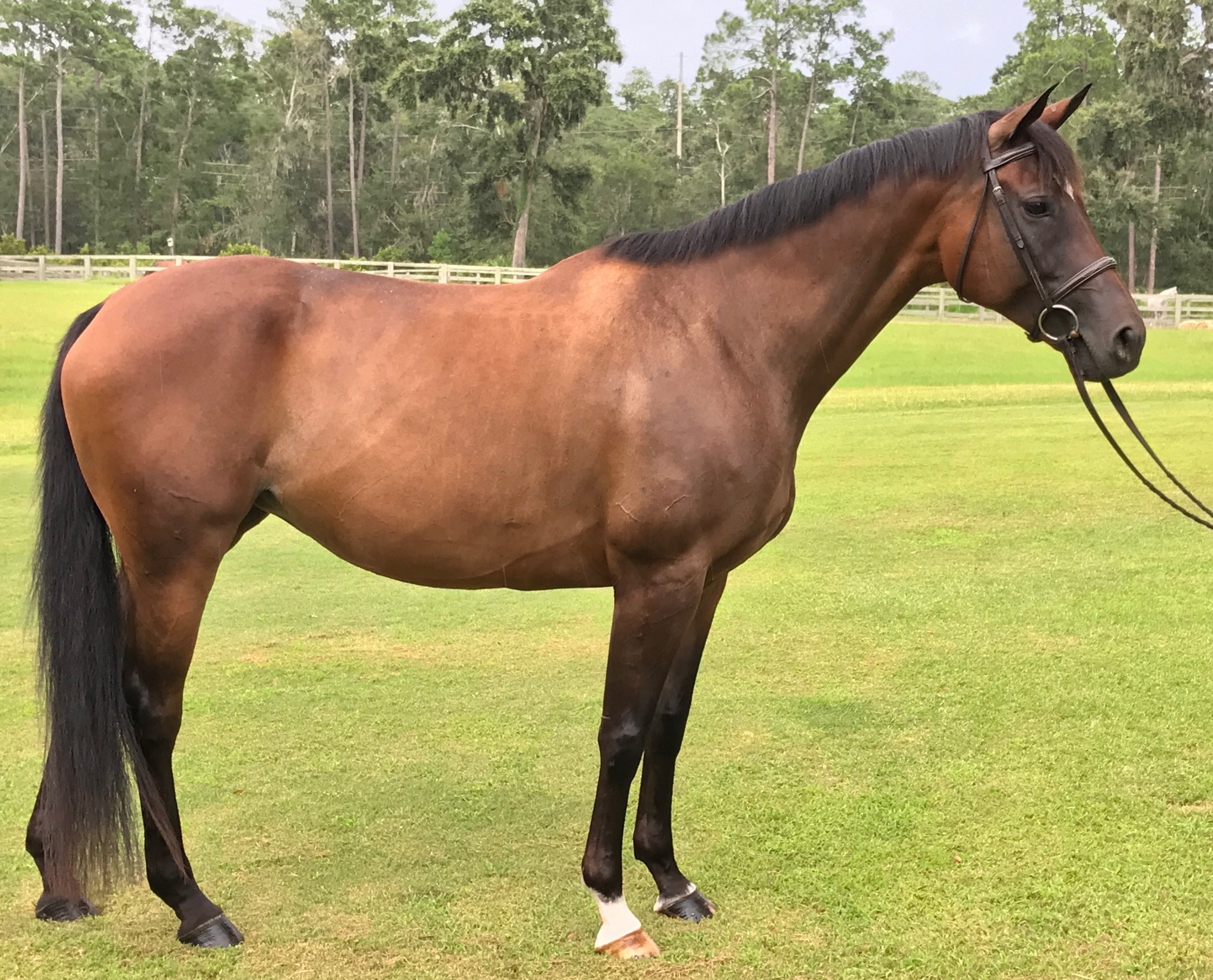 Foaled 2007
Trakehner mare
Height 16.2
Adella is a lovely mover with very correct flatwork schooling to Second Level in dressage. She is jumping 3'-3'3" courses at home, with auto changes. Adella is a very loving mare and safe in her ground behavior and amateur- and junior-friendly. She excels in the hunter arena but her smooth gaits make her suitable for equitation as well.